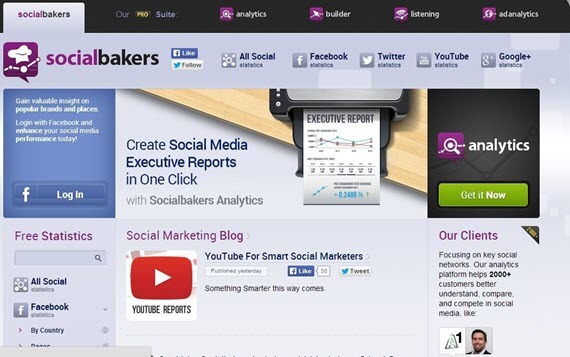 Online Marketing Mistakes: Many current business owners do not actually suffer from information overload. If that was the case, university students would walk into the library and leave shaking from horror and bewilderment. The key to business success is having the ability to make decisions that directly lead to immediate action.
Therefore, the top 6 definitive online marketing mistakes and challenges that business owners are facing – are all in relation to the "lack of decision". With this post, the solution is to get rid of "paralysis by analysis" by offering actionable steps to begin marketing NOW.
#1 – How Many Social Media Channels Should I Market On?
You've probably came across gigantic lists of social networking sites all across the internet. You wonder to yourself:
1. "Should I try to market on all of these sites or should I select 1-3?"
2. "Which social networking sites should I use?"
Social Baker is a tool that allows you to bypass any guess work that you may have. Targeting networks such as Youtube, Facebook, Twitter, & Google+ – you will be able to know which networks you should spend more effort on. Furthermore, you will have the ability to hone in on a specific demographic, manage client conversations, and build your business's brand through social media.
#2 – Are My Proposals Even Being Read? What Should I Do?
Getting through to decision makers and convincing them that they need your product or service isn't the easiest thing to do. They were probably interested when you sent the proposal through to them, but when it comes down to signing it – it just collects virtual dust in their e-mail.
So this is what you did:
1. You tried to e-mail the proposal and have them sign it and scan it back to you – FAILED ATTEMPT #1
2. You tried to use e-fax so that the decision maker would just sign it and fax it back to you – FAILED ATTEMPT #2
3. You used an online meeting tool like join.me to go over the proposal face to face with your client and then you e-mailed them a link to instantly sign the .PDF usingRight Signature. – SUCCESS! – IT WORKED.