Six marketing gurus debated the future of digital marketing – here are the 10 key lessons we learned.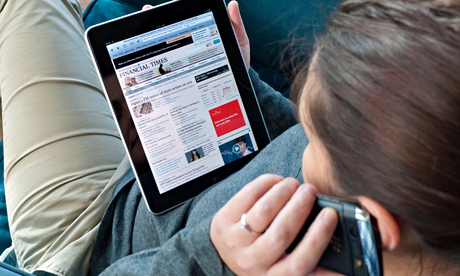 We invited six marketing gurus to debate the future of digital marketing, with us and the Media Network community. Here we highlight the key lessons and consensuses from the full live chat, which you can read here.
1. Make sure you're getting the basics right
Simon Birkenhead of Telefónica Digital says he's seen plenty of brands and agencies get hugely distracted by the desire to be seen as innovative when they aren't even doing the basics right. "There's always 'the next big thing' and they forget to do the 'here and now'.
"Brands should follow key marketing principles – (1) focus on the audience not the device, (2) strive for reach and scale, and (3) understand what attitude or behavioural change you're trying to motivate. Many digital marketing innovations fail on all 3 counts because they don't provide audience targeting or sufficient scale to deliver tangible impact."
2. Research customers to create content of benefit to them
A lot of attention was paid to content marketing – the panel saw it as a big part of the present and future of digital marketing, despite the fact that many aren't yet getting it right. According to Karen Webber from Axonn Media, the Content Marketing Institute found that more than half of marketers rate themselves as ineffective at content marketing, "and our research shows that this is always down to one of 3 overarching reasons: wrong strategy, poor content creation or lack of the right technology".
Listening to your audience is vital. Ben Romberg of Tug believes that "campaigns that we have run successfully are often as a result of having watched, listened and learned about the content that our target audience already love and enjoy sharing".
Karen Webber thinks that, "there have been so many companies that blindly jumped on the content marketing bandwagon and just created loads and loads of content independent of any strategy or measurement. I don't think the answer is more content at all: audiences want better content."
Simon Birkenhead adds: "For content to be shared, it needs to be emotional, humorous or insightful, but most branded content is none of these."