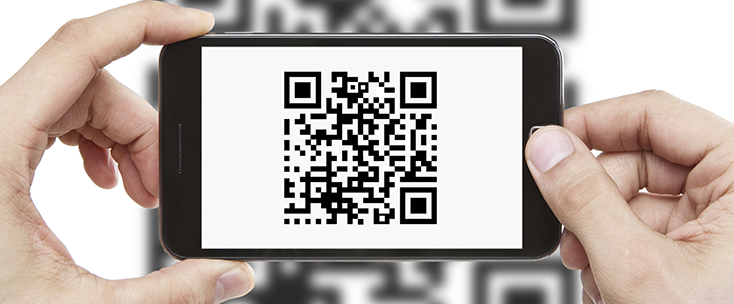 Barcodes, QR codes, readers, 2D barcodes (have you ever seen a 3D barcode?). There's a lot of debate in the marketing world about just how useful these scan-able images can be for businesses. Opinions range from "who would waste their time using those?!" to "I just don't think marketers have figured out how to use them yet."
What the Heck Is a QR Code?
QR stands for quick response, and barcodes are nothing new. But to clear up any confusion, a QR code is simply a matrix barcode that is readable by QR barcode readers that can be installed on smart phones . The information that is encoded by QR codes can include text, a URL, or other data. Barcodes have been around for quite some time, but their use as a mobile utility for accessing information is new in the scheme of things. Just like any new piece of technology, the mass market will show signs of resistance before it starts to adopt it. And while there will always be naysayers out there, the fact of the matter is that if QR codes catch on with consumers (and there is nothing that suggests they won't), businesses – especially local ones – can really stand to benefit from them.
Even though the mass market has yet to fully embrace them, there are multiple reasons why local businesses should be embracing QR codes now as part of their mobile marketing strategy.
QR Codes Can Help You Stand Out From the Crowd
Differentiating your business from your competitors is definitely a marketing 101 lesson. The fact that QR codes have not yet been adopted by the masses means there are many people who see them and don't know what they are. If used correctly, QR codes can spike the curiosity of your customers and prospects alike. Use this opportunity to link QR codes to exclusive offers or valuable content to carry that curiosity through to a sale.