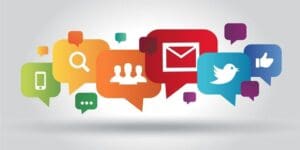 Global Digital marketing plan marketers are facing an on-going battle getting to grips with making sense of huge amounts of data, with linkage, technology and organisational structure as the three key challenges in digital marketing plans, according to new research.
The biggest hurdles and key priorities for marketers this year are dependent on having accurate, enriched data, linked together in a central location for a complete customer view, that's according to new findings published in Experian's 2015 Global Marketer Report.
Linkage topped the list of barriers to cross-channel digital marketing plan success, moving from fourth place in 2014 to first place in 2015. 
89% of marketers say that they have trouble achieving a Single Customer View and a third of those questioned see effective linkage as the main barrier (32%) to creating a truly cross-channel marketing strategy.
The biggest challenge identified by marketers in digital marketing plans for achieving that Single Customer View is poor data quality (cited by 43% of marketers), followed by siloed departments (39%) and the inability to link different technologies together (37%).
Experian Marketing Services surveyed more than 1,000 marketers worldwide to identify the biggest opportunities and challenges for marketers. The annual report benchmarks some of the key issues that brands face trying to engage audiences with relevant messages, in an often complex digital environment. 
Separate research conducted by Experian Data Quality, found that 91% of companies are using data in an attempt to optimise their customer experience. However, only 28% are creating real-time, triggered messaging across multiple channels with their data.
To deal with this issue, Experian helps organisations link data sets together to find unique consumer insights, significantly improving the way organisations meaningfully connect with their audiences. 
"Consumers demand exceptional brand experiences but without the right strategy and technology for collecting, authenticating, linking and managing all the data coming into an organisation today, brands are unable to meet that demand," said Ashley Johnston, Senior Vice President, Global Marketing at Experian Marketing Services. "Accurate, enriched data allows brands to stand out against competitors, create relevant interactions based on the deepest understanding of their customers, and build successful customer-acquisition strategies as their priorities suggest."
Article originally from: netimperative.com/