Helping you sell more online more profitably by turning your website into a lead machine
Work with us to
Define the profit in your business
Generate sales for you to grow
Multiply the return on your digital investment
Get connected to
People who are searching for your products or services on the Internet
Engage with them and convert them into customers
Increase your sales and grow your business profitably
"Whatever you are doing is working, we have never had so many enquiries come through as in the last two weeks."
Why our clients choose us
We deliver, pure and simple. Your website and online marketing will drive revenue. Your online investment can improve your profits by increasing sales and reducing costs and we can show you how. You, your website and AIM Internet in partnership can transform the way you do business.
How do we do it?
You know your market, your competitors and your products better than anyone. We will work with you using best practice in the ever changing face of the online world….. and deliver you a return on your valuable investment of time and money.
What can you expect?
We specialise in effective website build, together with proven cost effective online marketing techniques, such as SEO, Google Adwords, Digital Marketing and Social Media, with a test and measure approach to deliver tangible business benefits to your company.
AIM Internet's work has been outstanding. Exhaust Gaskets was nowhere as a term until they got involved with our business. Now it is top of Google and beginning to dominate the page generating lots of leads for us.
I wouldn't still be in business if it wasn't for the website AIM Internet built
Last year for every £1 I spent on marketing, AIM Internet gave me £6 back (gross margin)
Getting a new website designed and put live can be a daunting task to decide on, especially as its an important part of our business, but we've all felt that the whole team at AIM have made it much less stressful for us throughout the whole process. Their constant support throughout the whole project has been invaluable; especially with their very prompt responses to all our queries, we're no experts in websites!
The whole process has been very easy for us with the whole team giving us updates and letting us check the website at each stage in its creation. The new website looks great and the fact that it is responsive is very beneficial as it means that the layout of it will adapt to the device that it is being viewed from – John, Dianne and Rachel Legge – John P Legge Computer Services Ltd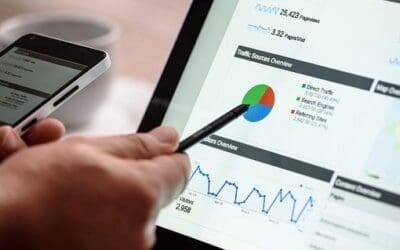 Marketing agencies are all the same, right? Not exactly. Read on to discover 3 major benefits of using a digital agency to drive growth to your business.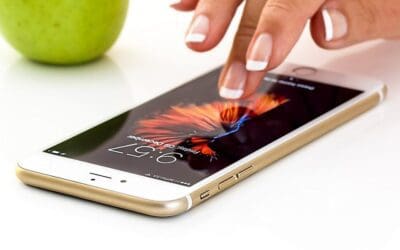 Ever wondered how to create an outstanding mobile site user experience? Discover 7 things that make for awesome mobile site design.
Google recently announced a whole host of new tech at its 2017 I/O Conference. Here, we explore how you could use it to next level your digital marketing.