Industrial Flooring Contractor
Consistent Profitable Business Growth
This client delivers industrial flooring in a competitive market and operates all over the UK. Servicing the Pharmaceutical, Food & Drink, Automotive, Engineering, and Warehousing & Electronics industries.
Do you want to supercharge your digital marketing and boost ROI?
During the first year, they invested in a new website and a nominal amount of digital marketing to test the results – a sensible approach. At the annual review, over £100k in sales had been delivered via the Internet – some 25% of turnover at an ROI of 10 to 1 (internet spend increased from 10% of sales). For every marketing £ spent, AIM Internet delivered £10 in margin back.
In our customer satisfaction survey, they consistently rate AIM with 9/10 in delivery, website and service and they have continued to increase their spend year on year following 2012's successful campaign.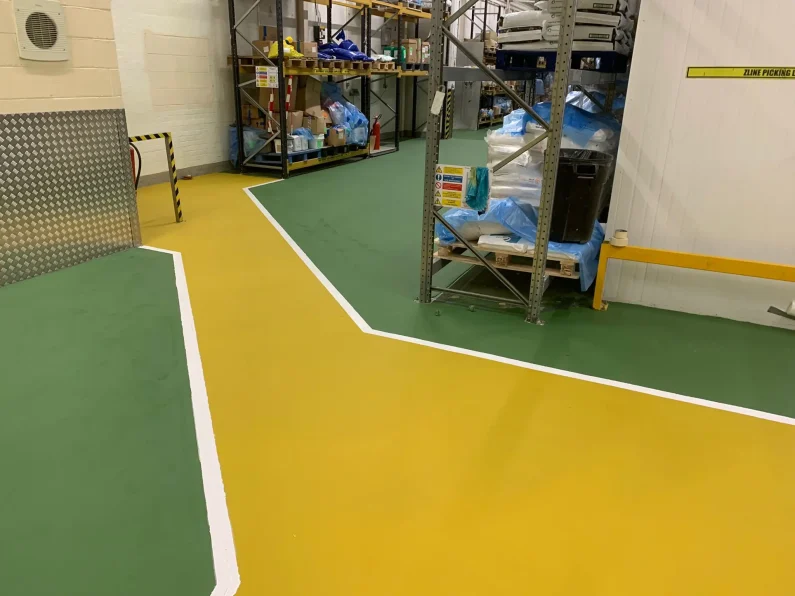 AIM's Methods Deliver Results
In 2014, AIM produced a new responsive website, to include strong images of their work, which transformed the client's brand. Feedback from clients and prospects alike has been nothing short of excellent.
In 2018 the website was revamped again, and refreshed to reflect the move towards mobile platform usage.
Each year they get more confident in AIM's methods as more sales are delivered, resulting in more profit. Online sales are currently 50% of turnover, return on margin is 4:1 with a massive pipeline set to improve that considerably.
In 2021 return on gross margin is now well in excess of 10-1.
We continue to provide a comprehensive digital marketing service to include, SEO, PPC, Web Design and Social Media and they now appear on the 1st page of Google. Not to mention, AIM's continued ability to boost sales and ensure that all marketing activities have a clear commercial goal and are in line with the business objectives.
"Websites are an essential marketing tool for any business, but AIM Internet makes a real difference by ensuring their websites truly work for the business to ensure continued growth."
A. Bradbury
"AIM Internet have provided us with invaluable help and expert guidance in developing our Company web presence. They always deliver no matter how tight the deadlines and provide excellent value for money. I have no hesitation in recommending their services to my friends and business contacts as I know they will be in very safe hands."
M. O'Dwyer
"I have always found AIM Internet to be very easy to work with – they have a good understanding of what we require and are able to portray this in a straightforward and understandable way. They have, without doubt, made a huge difference to my business."
G. Devey
"I have worked with AIM Internet for many years, and would strongly recommend them to both new and established businesses. AIM provided opinions and ideas as an outsider looking into our business, and could therefore recommend actions that we would not have initiated on our own."
M. Mitchell
"AIM Internet have provided us with an excellent service and their ideas and input into the creation of our web site were outstanding."
P. Tracey
"AIM Internet / Mike Raybone provided practical and insightful training on social media and internet marketing which formed an integral part of our business development masterclasses. Feedback from delegates was excellent."
G. Oxton
"AIM Internet have become an integral part of our continued business development by supporting myself on a regular basis to ensure we achieve the results required from our investment. I have identified Sarah as an individual who I can trust and will strive at all times to exceed my expectations."
D. Stokes
AIM Internet shares an abundance of free resources and tools to help businesses grow and reach their full potential.
With a weekly reach of thousands, follow AIM Internet's latest content across our social media channels.
Ready to Grow Your Business Faster?
Get in Touch Today