Why Use An SEO Agency?
Billions Of Searches Are Performed Each Day On The Internet – We Make Sure Your Website Is Found
Learn More
Contact Us
AIM Internet is an SEO Agency based in Birmingham. We work with you to find the 20% of your products and services that generate 80% of your revenue. Rather than trying to advertise everything at once. Therefore, this supports us to determine where we should send increased website traffic.
By concentrating on your core margin, AIM Internet will help you spend significantly less of your digital marketing budget.
Our recommendation is to take a strategic approach and concentrate on areas where you can earn the most money.
If digital marketing doesn't work for those things, it's unlikely to work for anything else. So that's where we'll be directing our efforts.
Try Our Free Beginner's Guide To SEO
What Is SEO?
SEO stands for Search Engine Optimisation. It consists of the methods used for getting your website found when somebody searches for something on the internet.
Effective internet SEO helps you grow the visibility of your website in organic (non-paid) Search Engine Results Pages (SERP's). Organic results simply mean those which you haven't paid the search engines to display on your behalf. For instance, adverts.
The purpose of SEO is to improve your website's ranking position in the SERP's and by doing so therefore:
Increase traffic to your website.
Which increases leads or sales for your business.
Think of traffic as customers through your business's front door. Say you were a high street shop. You see someone outside looking for an item that you stock. Would you want them to know you stocked it and come in or would you rather they weren't aware and walked on by?
We thought so.
SEO Agency Based In Birmingham
SEO works to help you get that customer through the door. It's designed to deliver the right content to the right search intent. It's the process of optimising your website content, so that a search engine is happy to show it as a top result for searches of a certain keyword.
SEO is all about fine-tuning your site so it appears higher up in the search results and attracts more visitors. Today, over 90% of online experiences start with a search engine. That's a lot of people spending time and money online.
Can your business afford to miss out on that many potential visitors?
This might sound dramatic but, if we are being brutally honest, search engine traffic can make or break an organisation's success. One of our clients has even said he wouldn't still be in business if it weren't for the website and SEO work we did.
Here are just two reasons why SEO is important to your overall strategic goals:
Traffic to your website can provide unmatched publicity, revenue and exposure like no other marketing channel.
It can have an outstanding rate of return compared to other types of marketing & promotion.
Furthermore, once traffic hits your website, it's important you know how best to convert it. That's something which works in conjunction with SEO. Good website design is part of that process. Internet SEO is the way you help the search engines get that traffic to your website in the first place. This is done by showing the search engines your website page is the most relevant to a given search term.
Optimising your site so it is relevant for a user's search intent means you get quality traffic. That is, traffic that wants to click through and, ultimately, complete an action you have defined as a business goal. Search engines are still the primary method for finding something online.
There are 3 main ones, Google, Bing & Yahoo. Without question, Google dominates. We make sure our clients' websites are prioritised for Google but optimised for all.
SEO Encompasses Many Elements.
As the guys at MOZ say, both the technical and creative things are needed on a website to improve your rankings. As well as, drive traffic and increase awareness in the search engines. It's both On-Page & Off-Page.
Search engines depend on both on-page and off-page SEO factors to determine how the world perceives a particular website. In addition, how useful the website will be for their users.
To do well, you need to get the mix of elements right.
Thankfully, you don't have to know – that's our job at AIM Internet and our SEO agency in Birmingham know it well!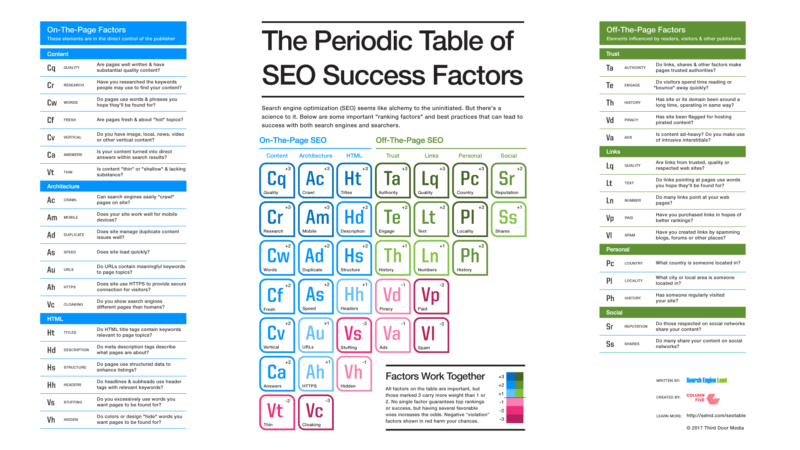 Our knowledge of Internet SEO is why for the last 23 years, companies have been using us to grow their businesses. This is done by helping them get found by ranking higher in the SERP's.
As an SEO and digital marketing agency we have helped companies in areas such as in Birmingham, the West Midlands and Worcestershire. As well as, Shropshire, Herefordshire & the Wyre Forest.
'I've heard dodgy things about companies claiming to improve my website's position on Google…'
As with anything, there are bad ways and good ways to do SEO. These are known in the industry as "Black Hat" and "White Hat", respectively. The right SEO can help the search engines find your site. The wrong SEO can shove it deep in the doldrums of the search results where visibility is minimal.
Here at AIM Internet, we guarantee to only ever follow "White Hat" practices. "Black-Hatting" carries immense risk of getting your website blacklisted and kicked out of the SERP's altogether.
Which, as you can appreciate, is no good for your SEO!
Billions Of Searches Are Performed Each Day On The Internet.
Get Your Business Found With Effective SEO.
Research consistently demonstrates that results which rank on the first pages/higher up in/of the SERP's get the largest proportion of traffic.
So, when we work with you, that's our goal. Not only that, we work with you to help you attract visitors who are genuinely interested in your products or services. No doubt you can see why SEO is so important for supporting the success of your business goals. Working with an agency that understands the importance of quality SEO is therefore essential to achieving them.
The best part? You just found that agency.
With 23 years as
digital marketing experts
, AIM Internet are a step ahead. We understand that online marketing can seem scary. Intangible even. Which is why, we work closely with you, using a straightforward proven test-and-measure approach.
We'd be happy to put you in touch with some of our clients and you can ask them why they use us, and in some cases have done so for the last 23 years.
We guarantee that if you speak to us your business will benefit, one way or another – so what have you got to lose?
Ready To Grow Your Business Faster?
Get In Touch Today