Stand Out Web Design for Stand Out Results
Struggling to keep users engaged? Need a refreshing user experience that makes you stand out from the crowd? Your website needs to be your most powerful revenue channel, partner with AIM Internet and we'll make it happen.
Improve my website
Contact Us
How AIM Helps
We put your users' needs at the heart and technical excellence at the foundation.
Try Our Free Beginner's Guide to Website Design
We Have a Formula for Website Design and Content that has Proven Successful Time After Time.
It's true, you can have a website built for tuppence these days, in fact you can even build your own, but it really is a false economy.
Website design that works, is an art and a science.
On Average:
50% of people leave a website without getting past the home page.
80% don't scroll down below the fold (the bit of the screen they can see on their device).
Typically a 1% decrease in website speed results in a 7% drop in conversion.
A 10% improvement in conversion results in an 800% improvement in sales. You need to know how to combat this behaviour and keep people on your site.
1/ Are you a manufacturing or engineering business looking to build a website optimised for speed, stability and conversions?
2/ Are you an owner manager looking for a strategic roadmap to success with a formula that works?
3/ Are you looking to cement your brand's presence online and drive tangible results for your business?
A Website Design Agency Based in Birmingham
With AIM Design we have a formula for website design and content that has proven successful time after time.
It includes the following elements:
All in the first 8 seconds:
What is your value proposition?
What are your key product/service benefits?
Strong calls to action
What do you do, why and how you do it
Claim the expert space – What product are you selling? Why should the visitor use it? What makes you different?
Bullet points – punchy copy
Good use of headlines
Search box
Highly visible contact information and social media icons
Images /video that reflects what you do, with the preference being video
10% Lift in Conversion = 800% Increase in Sales
What is Conversion Optimisation?
As you can see from the diagram on the right, this process has a huge impact on your business. You can double your conversion with the right page structure.
This is where we come into our own.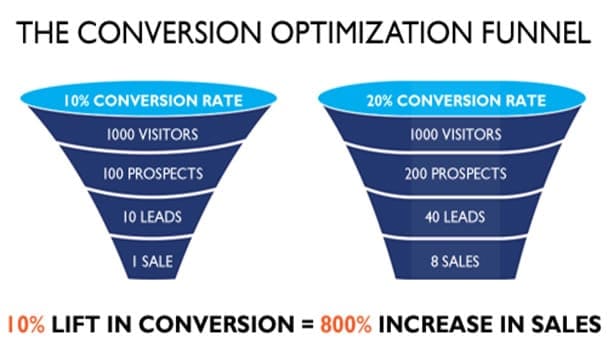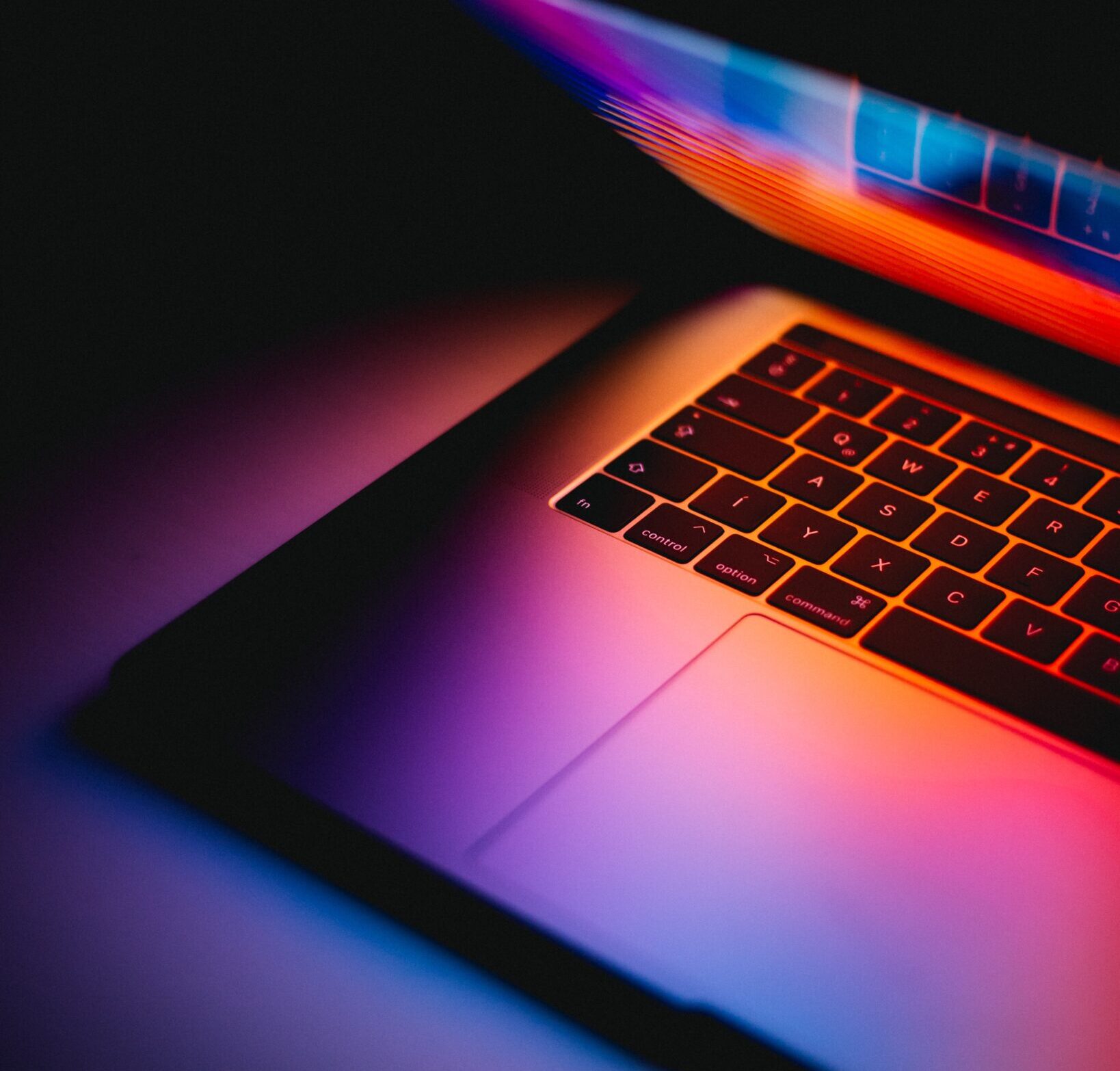 With over 1.8 billion active websites in existence, your site needs to be unique to stand out.
As one of the most important aspects of your brand's online presence, it's important that the design is right. Your website is also the place where you nurture your bottom-of-the-funnel leads to get conversions. So, you can't afford any website blunders that might cause your prospects to bounce off your website.
It only takes visitors 50 milliseconds to form a first impression of your website
First impressions are powerful, and what your website looks like can create a good impression or drive visitors away.
Key Benefits of Having a Great Website Design
Gives a good first impression
Helps you rank on search engines like google
Makes you seem credible and approachable
Helps to get leads and convert sales
You can measure up to competitors
Gives you a brand personality
A whopping 93% of people say they'd leave a website if it's poorly designed, so the cost you incur from designing a quality website design is worth it.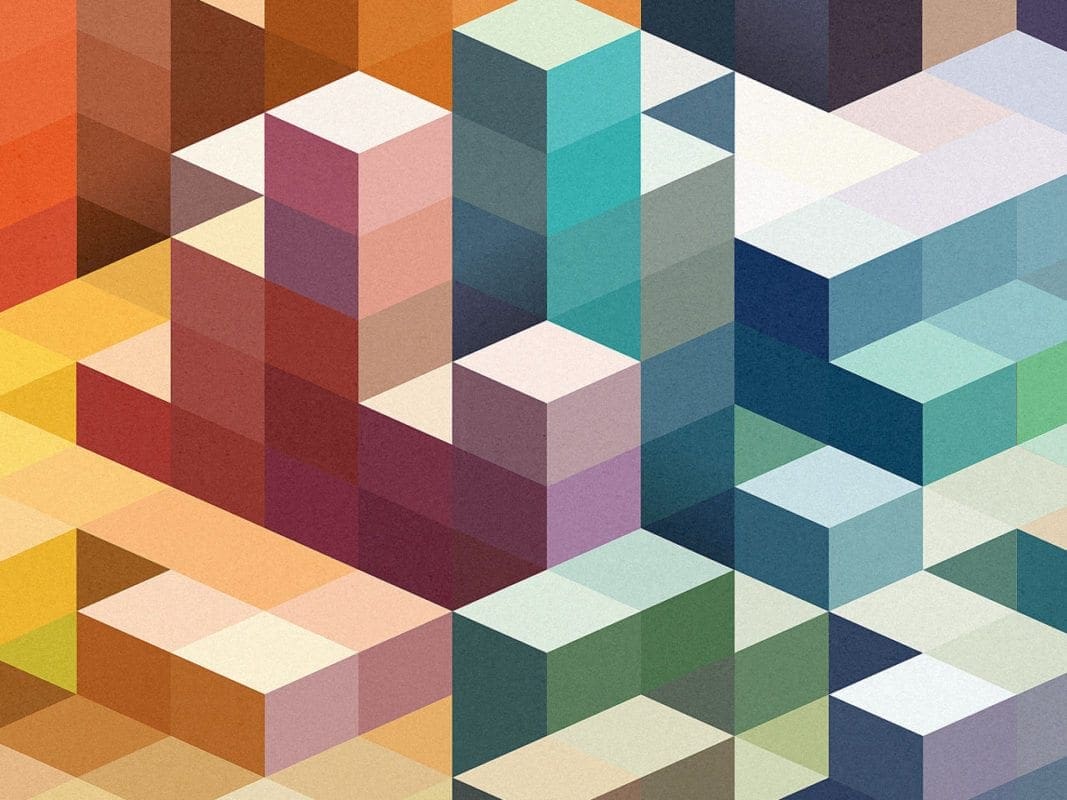 AIM Internet is a step ahead of the competition, having been in the digital marketing industry for 23 years.
We understand that online marketing can be intimidating. Even intangible. As a result, we collaborate directly with you, employing a simple, tried-and-true test-and-measure methodology.
We'd be pleased to connect you with some of our clients so you can ask them why they use us and, in some cases, have done so for the past 23 years.
We promise that if you contact us, your business will gain in some manner – so what have you got to lose?
Ready to Grow Your Business Faster?
Find out More About Our Website Design Services
AIM Internet shares an abundance of free resources and tools to help businesses grow and reach their full potential.
With a weekly reach of thousands, follow AIM Internet's latest content across our social media channels.