Gaskets and Shims Manufacturer
Consistent Profitable Business Growth
As the UK's largest gasket manufacturer, this client is constantly evolving with a shared vision for innovation and optimisation across the business.
An established international company, they were looking for an outsourced marketing solution to help with the development of a long term marketing strategy.
After having designed their own website, they asked AIM Internet to optimise it for SEO, create written content and maintain its blog and deliver traffic via PPC.
Over the last 5 years AIM Internet has regularly delivered a return on investment of 4 to 1. This particular client is a bit of an SEO enthusiast and regularly compares AIM Internet's performance to his friends' and competitors' sites.
Does your manufacturing business need a digital marketing strategy that works?
Always consistent, never fluctuating, AIM Internet delivers 1st page results every time across all the main keywords and thus the results required to justify the time and investment. Similarly, the right keywords deliver the right results via PPC – something the companies he compares AIM Internet to don't deliver.
More and more orders have started to come from Europe and Ireland in particular, reflecting the increasing importance of good digital marketing in the Global competitive market we now find ourselves in.
In fact, recent orders have taken the ROI into the stratosphere, with returns of £25 of margin for every £1 of investment. Not surprisingly, this client gave AIM Internet 9's out of 10 in the customer satisfaction survey and praised us for the digital marketing results we consistently deliver.
10 or so years down the line, this client has had phenomenal growth working in partnership with AIM Internet, has built a new injection moulding company and assisted the NHS during the pandemic with PPE supplies.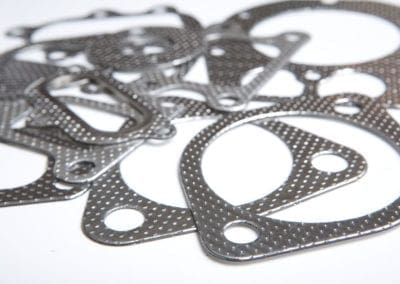 Constantly Delivering Return on Investment
"Websites are an essential marketing tool for any business, but AIM Internet makes a real difference by ensuring their websites truly work for the business to ensure continued growth."
A. Bradbury
"AIM Internet have provided us with invaluable help and expert guidance in developing our Company web presence. They always deliver no matter how tight the deadlines and provide excellent value for money. I have no hesitation in recommending their services to my friends and business contacts as I know they will be in very safe hands."
M. O'Dwyer
"I have always found AIM Internet to be very easy to work with – they have a good understanding of what we require and are able to portray this in a straightforward and understandable way. They have, without doubt, made a huge difference to my business."
G. Devey
"I have worked with AIM Internet for many years, and would strongly recommend them to both new and established businesses. AIM provided opinions and ideas as an outsider looking into our business, and could therefore recommend actions that we would not have initiated on our own."
M. Mitchell
"AIM Internet have provided us with an excellent service and their ideas and input into the creation of our web site were outstanding."
P. Tracey
"AIM Internet / Mike Raybone provided practical and insightful training on social media and internet marketing which formed an integral part of our business development masterclasses. Feedback from delegates was excellent."
G. Oxton
"AIM Internet have become an integral part of our continued business development by supporting myself on a regular basis to ensure we achieve the results required from our investment. I have identified Sarah as an individual who I can trust and will strive at all times to exceed my expectations."
D. Stokes
AIM Internet shares an abundance of free resources and tools to help businesses grow and reach their full potential.
With a weekly reach of thousands, follow AIM Internet's latest content across our social media channels.
Ready to Grow Your Business Faster?
Get in Touch Today