Bars, restaurants and theatres are closed, exams are cancelled, public transport is limited and events are being postponed indefinitely. As the COVID-19 pandemic takes hold of the world, many people are of course dealing with greater concerns, such as the health of family, friends, or themselves. But for those free of illness, they have the ability of working remotely, but how do you do that effectively? Most certainly with the help of remote collaboration tools at the very least.
We are going to do a weekly series in response to the COVID19 Coronavirus, to help those who are trying to:
Implement remote working in their organisation.

Set themselves up to work from home.

Protect their business, their staff and teams from effects of this and future pandemics.
The growing trend in remote working (before COVID-19)
Remote working was becoming more popular even before the Coronavirus pandemic.
There are many advantages of getting your business into remote working but to do so successfully you need to know the best practices for remote team management. 
Collaborative Tools
To kick start the series we're going to take a look at some remote collaboration tools that will help you and your team continue to work efficiently from home. Working from home doesn't mean you have to work autonomously (although that is obviously great too). 
These tools will simplify the process to help manage remote working and keep productivity high and ensure the business continues to grow.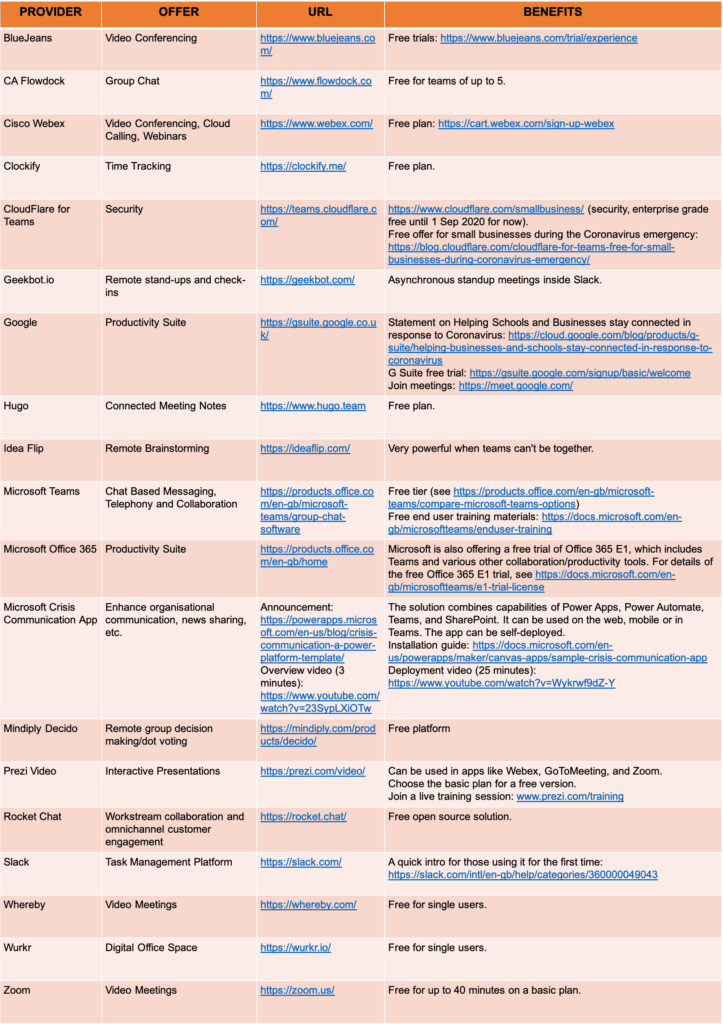 Source: http://35.179.63.116/
Get in touch
AIM Internet, digital marketing company have years of experience working remotely. We hope you found this blog useful. Furthermore, it's important to remember that not all of the above remote collaboration tools will have the privacy policies in place required by your business. Take care when sharing any confidential information and always use providers you trust. Avoid sharing passwords and similar information when using new collaborative tools. Are you working effectively from home? We'd love to hear what tools are helping you and your team continue to work collaboratively through these times. Call: 0870 062 8760 or send an email to info@aiminternet.co.uk