How often do you search for something, click through onto a website only to find it has nothing to do with what you're looking for? The answer is probably, too often. When this happens what do you do? Naturally, you leave the site (probably never to return again) and find what you're looking for somewhere else. But if Google is so smart, why does it do this? The reason Google delivers unmatched results is usually because your website is not giving Google accurate information about the purpose of your website in the first place. Maybe your website is about Traveling, but what's its purpose? Can you purchase things from it? Is it a blog about recommended travel destinations? Do you offer travel discounts? It is important to have a keyword strategy that will help improve your SEO. 
It's easy to be misrepresented by Google if you provide inaccurate information about your website. 
That's where knowing how to choose the right target keywords comes into play. 
For A Successful SEO Strategy Careful Keyword Selection Is Paramount.  
Good SEO marketers know how to choose keywords that not only rank well but also bring in qualified traffic. Qualified traffic refers to returning users that have already shown interest in your products and, therefore, can be considered potential customers. 
Qualified traffic will play the biggest role when it comes to maximising return on investment on your SEO campaigns. Not only do you want to drive more traffic to your website, but you want that traffic to convert. 
In order to achieve this, you need to select relevant keywords for your target audience, and in order to do that, you need to understand how search queries influence keyword selection. Consequently, building a keyword SEO strategy. 
Related: Search Engine Visibility | Links, Keywords, and Conversions
What's The Difference Between Search Queries And Keywords?
The biggest difference between search queries and keywords is who uses them. A search query are the words or phrases people use when looking for what they want.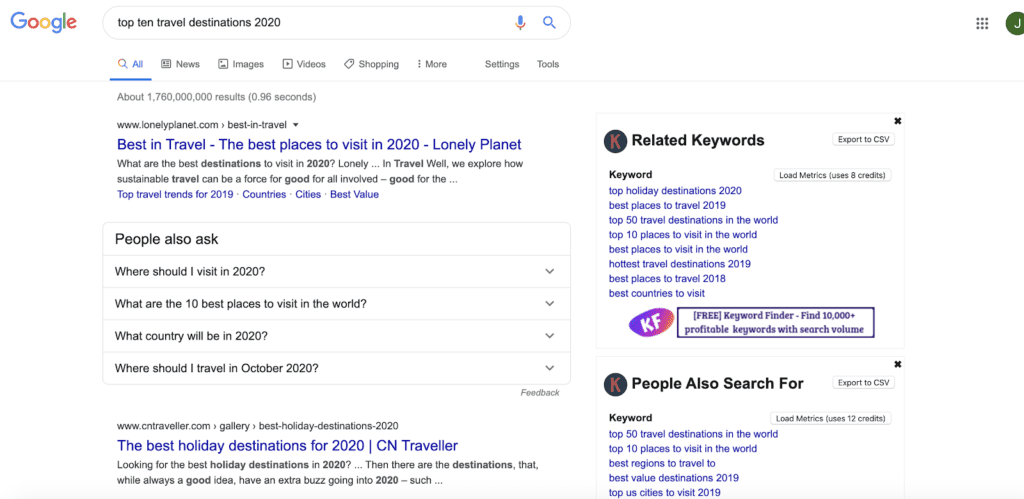 Keywords are the words you use to create SEO and PPC (Google Ads) campaigns and to describe your website pages. 
Related: What is a Content Cluster? Everything you need to know
The keywords you choose to describe a website page should appear in the "title tag" and "meta description" of a search result. Then, if someone's search query matches your keywords Google will display your website in the search engine results pages (SERPs).
If you don't choose accurate keywords, your page won't appear in the search results.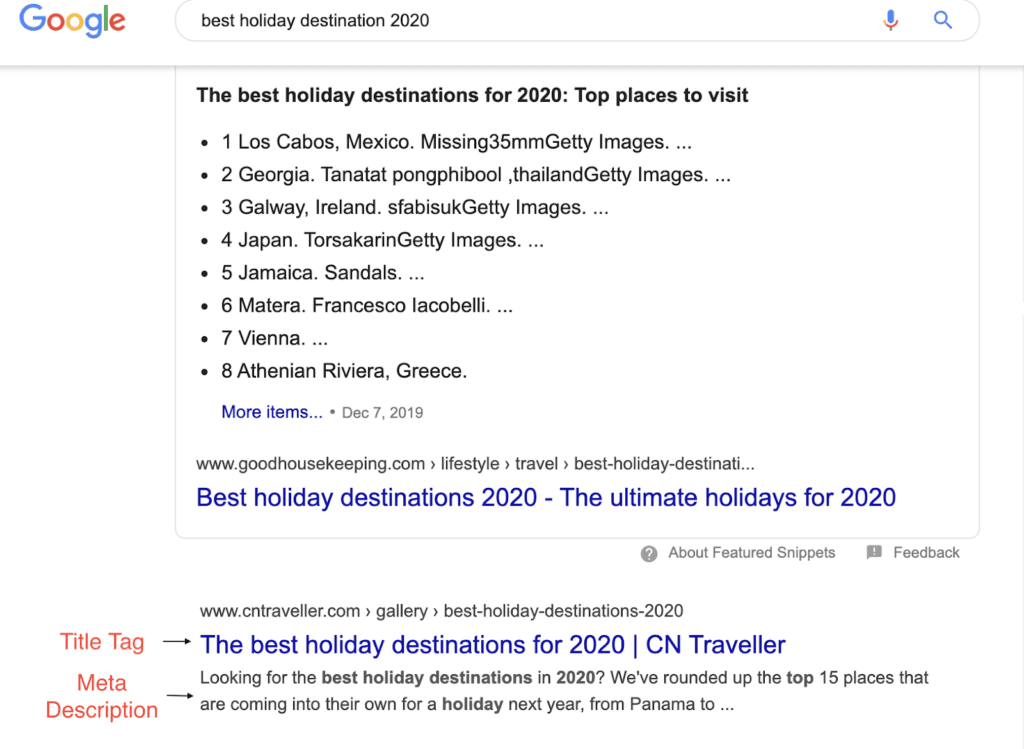 Google Algorithm
The Google algorithm likes websites to tell it what the purpose of the website is and what visitors can expect to find when they get to the website. The better you can get at choosing the right keywords the better results you will see with regards to search engine ranking and qualified traffic. 
Search engines have semantic capability therefore can search results based on context not just on a few keywords. When Google searches for information, the bots scan web pages looking to see if the keywords you chose match the content on the page, which in turn leads to the page being indexed for that particular keyword.
Boost Traffic To Your Site
Then, when Google receives a search query, it scans its database for indexed web pages that match the keywords in the search query. If Google feels your web page has high-quality content that matches what the user is searching for (the search query), it will appear on the first page of Google. Therefore will boost traffic to your site. In many instances, users are disappointed when they land on a page as it doesn't satisfy their search query. This is what you should aim to avoid. To minimise this, you need to consider which search queries best match what your website has to offer.
Related: What Is Semantic Search? And Why is it Important for SEO?
In order to choose the most accurate keywords, it's important to understand the intent behind people's search queries. Once you have a good understanding of the search queries that are most associated with your website offering, you can choose the most accurate keywords for your page titles and meta descriptions.
Tip: make use of all the great keyword research tools that can help when choosing keywords. Google keyword planner, Ubersuggest, SEMrush Keyword Magic Tool, to name just a few. 
Search Intent
Search intent can be broken down into 3 types: navigational, informational, and transactional. The type of search will determine the keywords you select. 
Navigational Search Queries
Navigational search queries are those looking for a specific web page or website: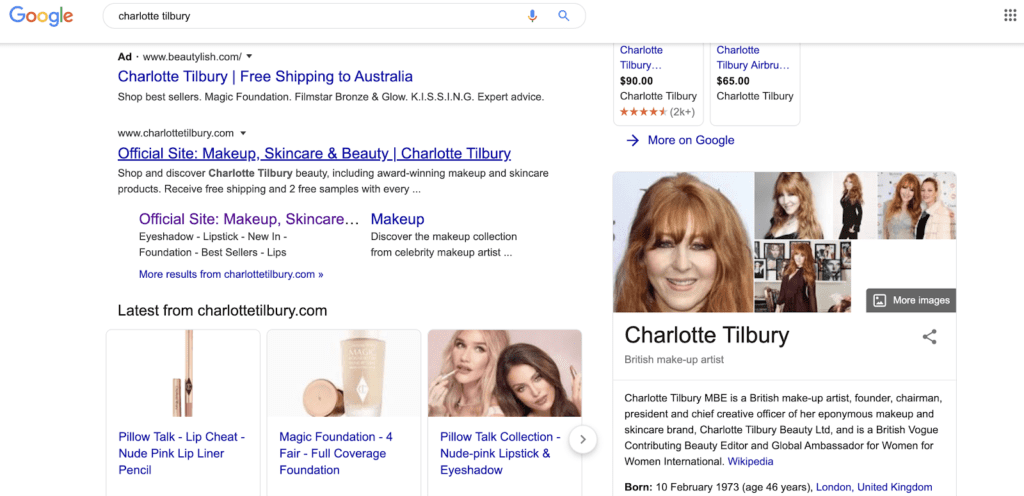 For example, if you search 'Charlotte Tilbury' you can see that the results are focused on the Charlotte Tilbury brand. If your website offers particular brands, make sure to include them in your title tag. This type of search query is regarded as lower down the funnel as searchers know exactly what they want. 
Informational Search Queries
This type of search refers to people searching for information related to a particular subject. Searchers are probably comparing products/services, and hoping to learn more about something before they take action. 
Often these searches will result in articles, blog posts or videos that give the person more information surrounding their topic query. For example: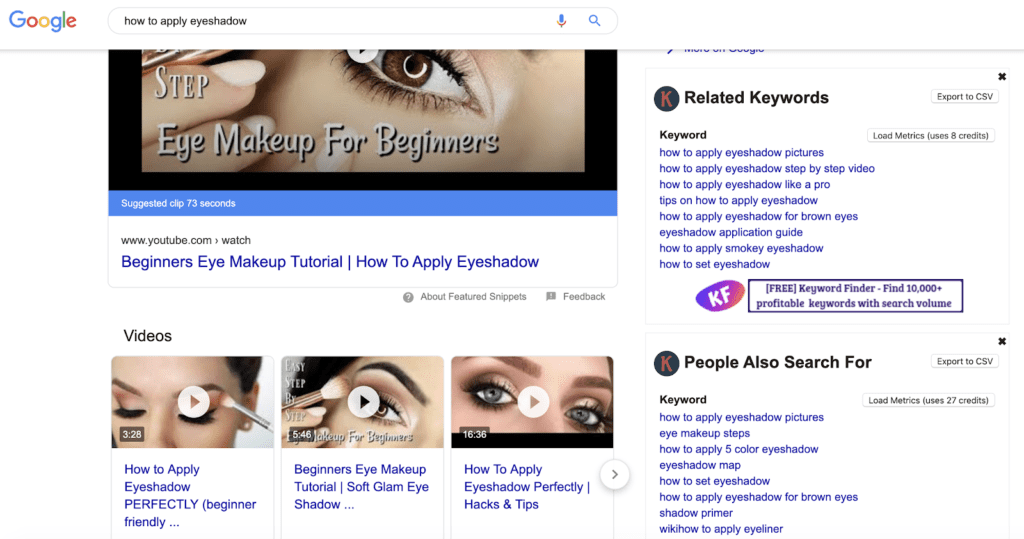 These search results aim to educate the searcher on how to apply eyeshadow. They are not looking for a particular product or brand, therefore the results are catered to their search query. The searcher is simply interested in finding out how to apply eyeshadow. 
The results don't show anything for sale or a particular product or service, they are not trying to sell. This content is solely focused on providing educational information around the search query. Informational search queries are known as top of the funnel.
Transactional Search Queries
Transactional search queries are when the searcher is ready to take action, whether that's to make a purchase, sign up to something or any other action you want from your visitor. 
The intent here is to perform an action, so searches generally include the product or service the user is looking for. 

Transactional queries will generally include low funnel keywords. This means that the searcher is on the verge of converting or a lot more likely to convert than someone who types an informational search query. Transactional queries are where you make your money so you need to ensure you have optimised your website accordingly and chose the correct keywords.
Take a look at the example below: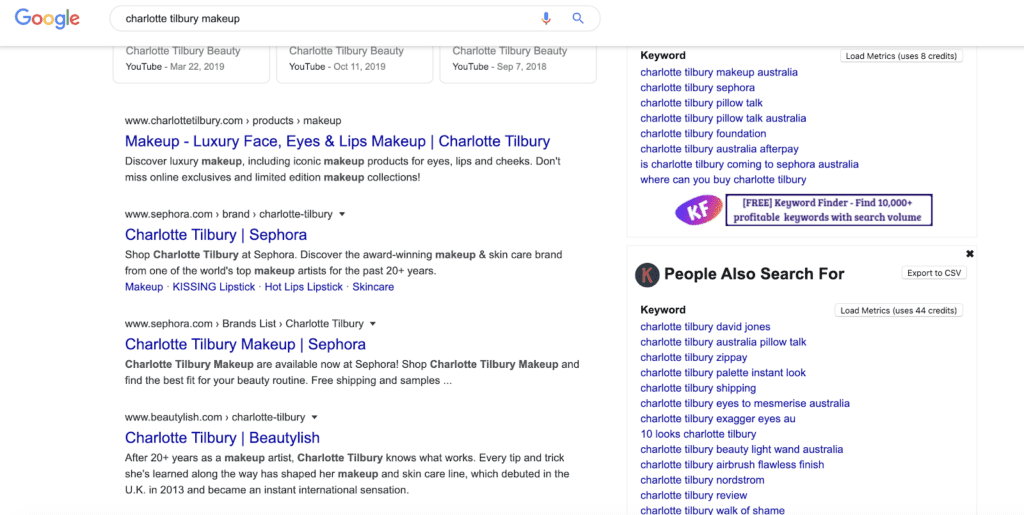 Search results for this particular query are websites you can purchase Charlotte Tilbury makeup from. Here the searcher has usually made up their mind that they're ready to make a purchase. The pages displayed are more likely to have products on them than educational information because at this stage in the funnel it's not required. Instead, the web page will offer the user a call to action. 
Be mindful of broad keywords:
It's important to be mindful of broad keywords because search intent can vary depending on the topic. Google will analyse the searchers behaviour and determine whether the search intent is informational or transactional, broad keywords can sit under both.
So How Do You Ensure You're Choosing The Right Keywords?
Now that you have a better understanding about the types of search and how that impacts your keywords. Let's take a look at the process of choosing accurate keywords for your SEO strategy.
1. What Is The Purpose Of Your Website?
Before you do anything else you need to be clear about what exactly your website offers. Do you offer products and services? Or are you trying to educate people with informational content? 
2. Be Clear About Each Of Your Page's Topics 
What can the user find when they land on the page? Can they make a purchase, download a guide, educational information?
3. Include Search Queries That Match What Your Page Offers
Research which phrases are most commonly used when searching around your subject area or products or services then include them in your content. 
4. See What Your Competition Is Doing
If you're in a competitive market perhaps the most obvious keywords won't deliver the results you want due to the level of competition. Also have a look at how authoritative the websites are that come up when looking for particular search queries, this will have a big impact. If the website is more established and has more authority than your website, you're better to find long-tail keywords in order to compete. 
5. Don't Forget To Make Sure You Are Choosing Keywords For Your Page Title And Meta Description 
The keywords you choose for your title tag and meta description are the words the user will see during their search. The keywords should give the user an idea of what they can find if they click on your web page. 
In Conclusion | Build A Keyword Strategy For SEO
Choosing the right keywords is essential for long-term success and to make sure you are found in the search engine result pages. However, before you can choose your keywords and create a keyword strategy, you need to understand user search intent. This will go a long way in helping your SEO strategy, improve time on page and increase your bottom line.  
If you need help implementing a clear SEO strategy that works, AIM Internet can help. Get in touch today on 0870 062 8760.