If you haven't heard there's some new(ish) acronyms in town; E-A-T and YMYL. And boy are they causing some trouble. The core algorithm update that rolled out on August 1, 2018 was huge and many sites across the web were impacted. 
But why are we still talking about it now? What do these acronyms actually mean?  And how can you optimise your website to meet the E-A-T and YMYL criteria?  
What Is E-A-T?
E-A-T stands for Expertise, Authority & Trust. Google uses E-A-T to determine the quality of a webpage. When crawling the content of a page it should be clear what the purpose of the page is, this is a big determining factor for page quality rating. 
The page quality rating is measured against three categories, you guessed it, expertise, authority and trust and on how useful the information is to the searcher. 
In Google's Quality Rater Guidelines E-A-T is mentioned 186 times, this is a clear indicator of its significance when it comes to your SEO strategy.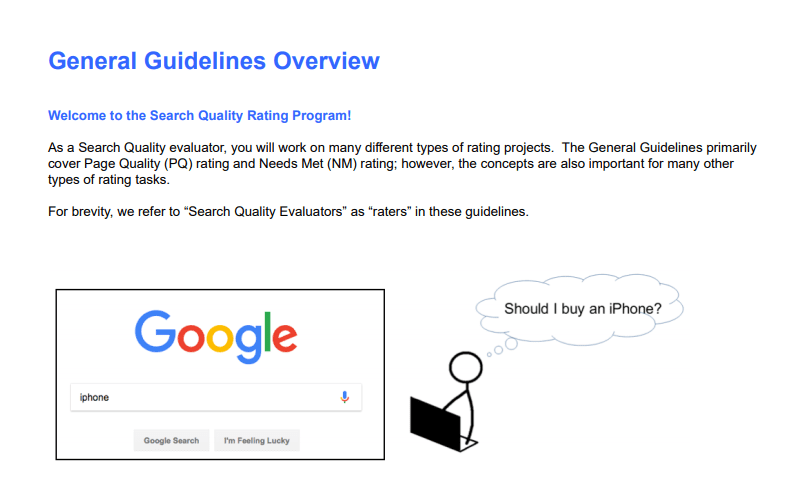 According to Google's Quality Rater Guidelines: 
"The amount of Expertise, Authoritativeness, and Trustworthiness (E-A-T) is very important. Please consider:
The expertise of the creator of the MC (main content). 

The authoritativeness of the creator of the MC, the MC itself, and the website. 

The trustworthiness of the creator of the MC, the MC itself, and the website."

 
What Is The Google E-A-T Criteria Of A High-Quality Page?
Google's Search Quality Raters Guidelines also states that a high-quality page should have "a beneficial purpose and achieve that purpose well".  
In addition, a high-quality page should also include the following:  
A high level of Expertise, Authoritativeness and Trustworthiness.

Quality content with an informative and descriptive title

Satisfying ownership information and contact details

Positive brand reputation 
On the other hand, a low-quality page may include:
Inadequate level of Expertise, Authoritativeness & Trustworthiness (E-A-T)

Insufficient or poor quality content

Insufficient information about the owner of the content for the purpose of the page

Negative brand reputation or reviews
For example, John Lewis is one of the UK's biggest department stores. It is a secure and trusted website, that offers free returns and has a clear, customer service section.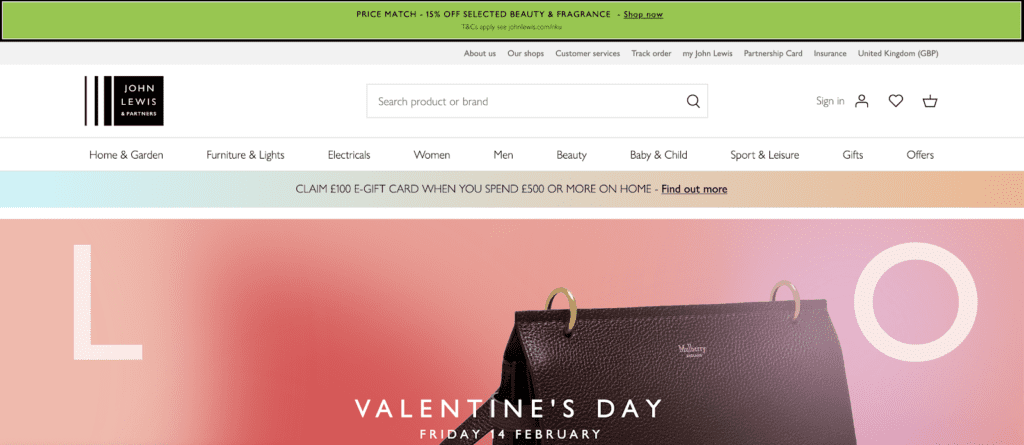 Why Is E-A-T Important?
A page's E-A-T rating will determine your position in the search engine results pages (SERPs). To appear in the top spots your webpage or blogpost must provide the user with the information they are searching for. 
Quality raters will look at everything from spelling, punctuation and grammar to who wrote the content and overall user experience before deciding whether that page is filed as high quality or low quality. If a page does not appear to have a beneficial purpose, or includes hateful or misleading content it will be given a low score and consequently a low Google ranking.  
Related: What is a Content Cluster? Everything you need to know
What Is YMYL?
YMYL stands for Your Money Your Life (no relation to YOLO) and refers to any websites that can influence the health and general wellbeing of a person. 
Google's Quality Rater Guidelines state: "We have very high Page Quality rating standards for YMYL pages because low quality YMYL pages could potentially negatively impact users' happiness, health, financial stability, or safety."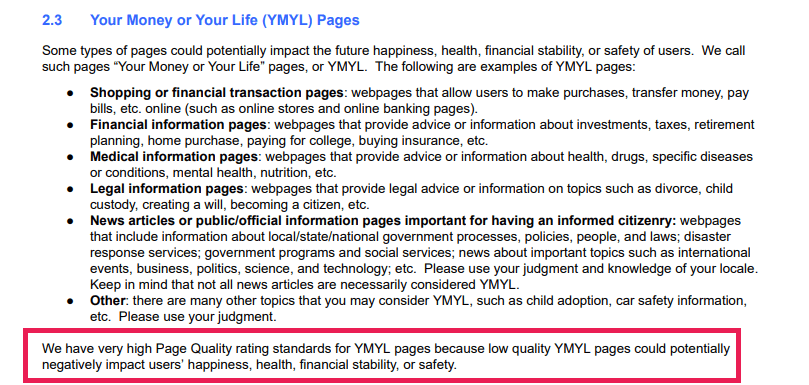 Here are some examples from Google of YMYL pages:
News and current events:

News about important topics such as international events, business, politics, science, technology, etc.

Civics, government, and law:

Information important to maintaining an informed citizenry, such as information about voting, government agencies, public institutions, social services, and legal issues.

Finance:

Financial advice or information regarding investments, taxes, retirement planning, loans, banking, or insurance, particularly web pages that allow people to make purchases or transfer money online.

Shopping:

Information about or services related to research or purchase of goods/services, particularly web pages that allow people to make purchases online.

Health and safety:

Advice or information about medical issues, drugs, hospitals, emergency preparedness, etc.

Groups of people:

Information about or claims related to groups of people, including but not limited to those grouped on the basis of race or ethnic origin, religion, disability, age, nationality, veteran status, sexual orientation, gender or gender identity.

Other:

There are many other topics related to big decisions or important aspects of people's lives which thus may be considered YMYL, such as fitness and nutrition, housing information, choosing a college, finding a job, etc.
What Characteristics Can Negatively Impact Your E-A-T And YMYL Rating?
Paid link schemes.

Disruptive features such as ads and pop-ups.

A negative reputation or unqualified content creator.

Negative reviews.

Attempts to spam 

Inadequate 'About Us' page. 

Unreliable information or sources.

Difficult to read content with spelling, punctuation and grammatical errors. 

Low-quality pages. 
IS E-A-T A Ranking Factor?
It is much debated as to whether E-A-T is a direct ranking factor. According to Google's public SearchLiasion, Danny Sullivan, E-A-T is not a direct ranking factor, but it does use a variety of signals as a proxy to see if content matches E-A-T criteria, so it can impact ranking factor. 
It's almost like we look for signals that align with expertise, authoritativeness and trustworthiness. We should give that an acronym like E-A-T and maybe suggest people aim for this. Oh wait, we did: https://t.co/1fs2oIS54L pic.twitter.com/xNL424dDdq

— Danny Sullivan (@dannysullivan) October 11, 2019
Related: Beginners Guide to SEO
How Can You Improve Your Google E-A-T Score?
1. Author Name  
It should be clear who is responsible for a website and its content as this is an essential part of the E-A-T assessment. 
2.  Positive Reputation
Your brand should have a positive reputation with contributors who are experts in their field either through qualifications or years of experience depending on the topic. 
3.  Delete Or Improve Low E-A-T Content
Inadequate or poor quality content should be removed or edited to provide sufficient information around the purpose of the page. 
4.  Security
A website should offer users a secure browsing environment in order to achieve a high-quality rating. 
Get In Touch
For more information on E-A-T & YMYL check out their the entire version of Google's Search Quality Evaluator Guidelines. 
At AIM Internet we pride ourselves on our authentic approach to ranking strategies. If you are looking for an SEO marketer that will provide your pages with expertise, trust and authority, contact us today on 0870 062 8760 or email info@aiminternet.co.uk